Motozoo Racing Team and Luke Power together for the 2023 World Supersport Championship season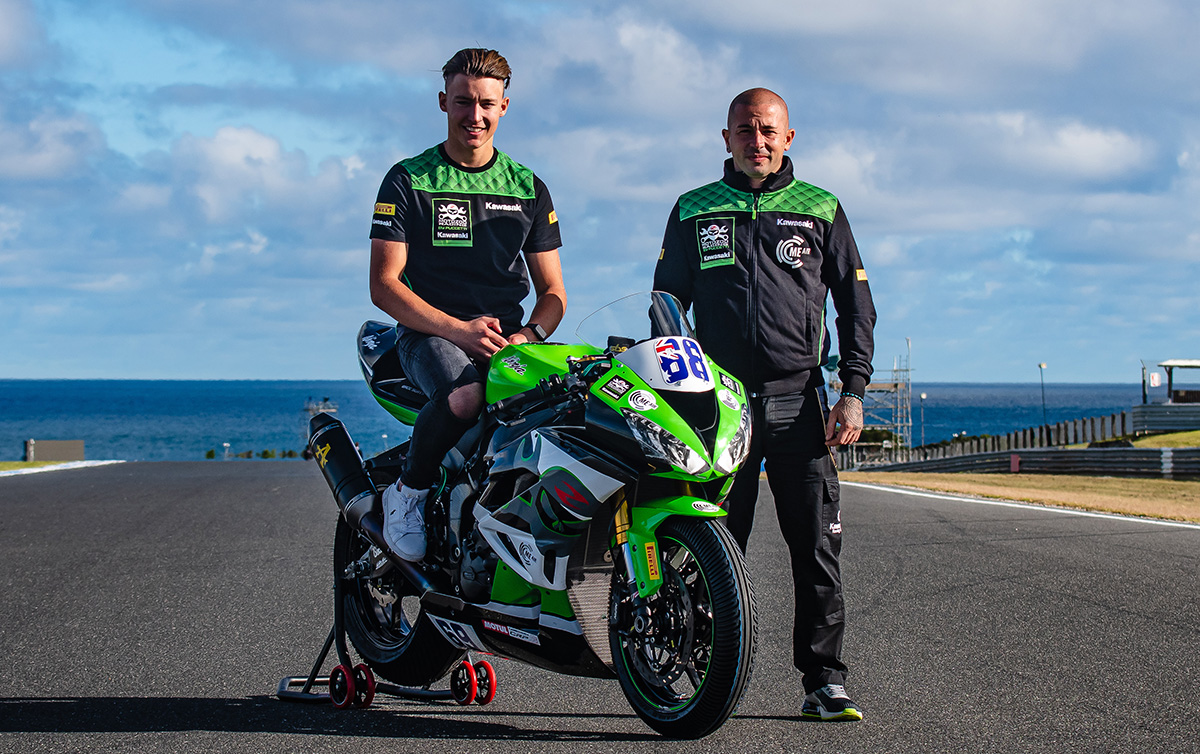 Motozoo Racing Team has announced that it has signed Australian rider Luke Power for the 2023 season.
Luke, 17, will race for the entire Supersport World Championship season on the Kawasaki prepared and managed by this Italian team, with the direct support of Kawasaki Motor Europe.
Luke competed in the MotoAmerica Supersport class in 2022 and achieved two podium finishes, at the Road America and Barber Motorsport Park circuits, finishing fifth overall. He was the youngest 'non-American' rider to win two podiums in his debut season.
Luke had previously raced in the ASBK Supersport Championship in 2021, finishing sixth, while in 2020 he finished fifth in the ASBK Supersport 300. In 2019, he competed in the Asia Talent Cup, bringing home a best place of ninth and, in the same year, also winning the Australian Moto3 title.
Motozoo Racing Team Manager, Fabio Uccelli:
"I'm really happy that Luke has chosen to race with us next season. He is a very young but very fast rider, who has managed to prove his worth in every category in which he has competed. In America he had a great debut year, achieving two podium places in his very first season. Previously, in addition to excellent performances in Supersport 600 and 300, he also brought home great results in the minor categories. I can't wait to see him in action; he's a very determined guy and I'm sure he will have no difficulty adapting to the new bike. Right now we want to finalise the 2023 line-up as it is crucial for us to plan for next year well in advance, also because the season will start soon. This great finale to our season confirms that we are a very good team; performance by Tom Booth-Amos in these last races has shown that we can hold our own in the Supersport World Championship. The confirmation of direct support from Kawasaki Motor Europe is further proof of this. We are therefore looking forward very enthusiastically to the start of the 2023 season and we will be all ready with a competitive line-up, in terms of both riders, and team and bike".
Luke Power:
"I am really happy to be racing in the World Supersport Championship 2023 with Motozoo Racing by Puccetti. I would like to thank the team for this great opportunity. It will be truly incredible to be racing for Kawasaki, one of my favourite manufacturers since I was a kid and dreamed of starting racing in the World Championship. I'm so happy to have this chance and I thank Motozoo Racing, I'm sure we'll achieve great results together!"