Luke Power ends debut WorldSSP season in style at Portimao and looks to 2024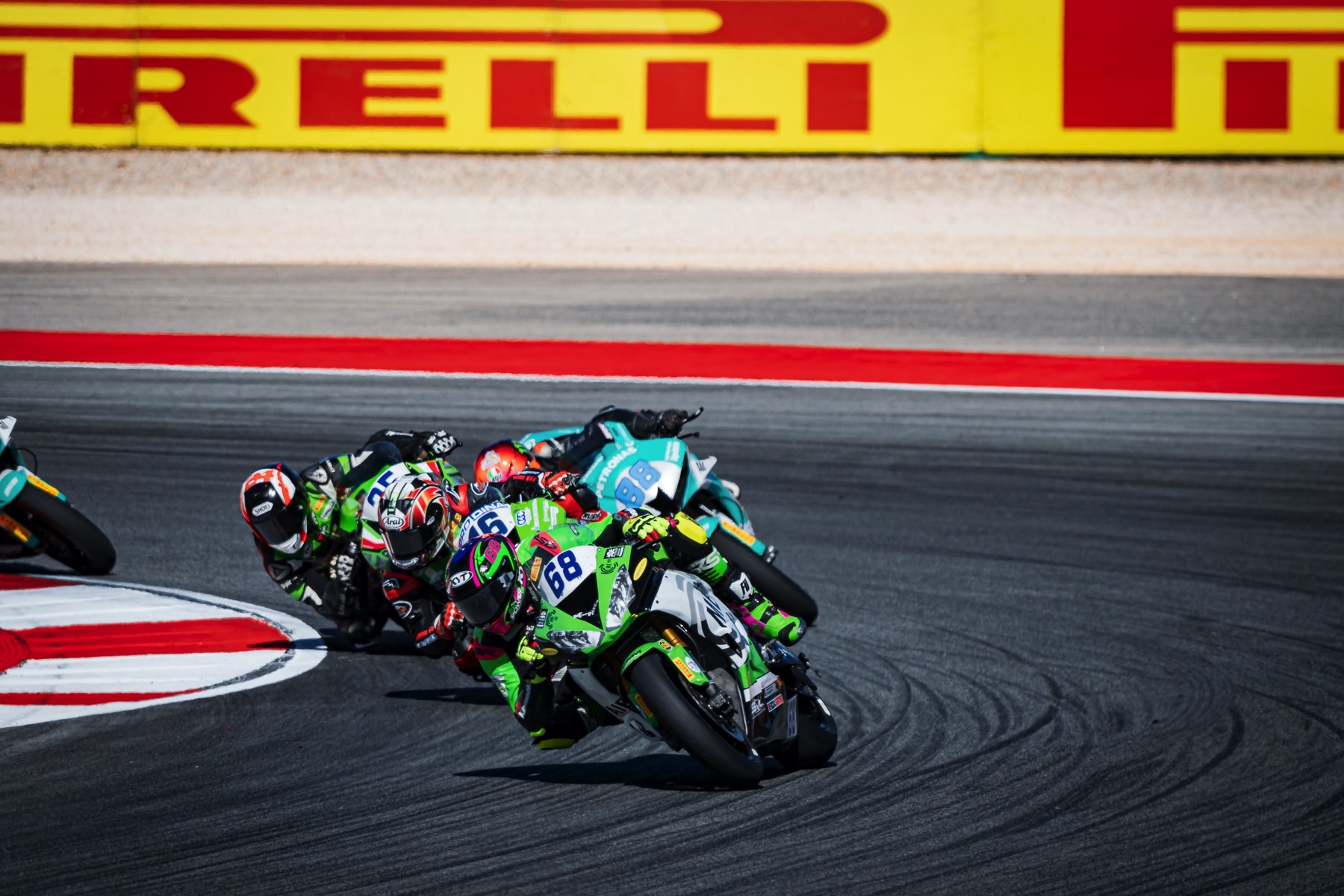 The Portimão circuit in Portugal, aka the "rollercoaster" may have been a new circuit for Luke Power, but you would never have guessed it as the young Aussie powered to a double top twenty finish in both FIM Supersport races this past weekend, narrowly.
A steady but solid start on Friday paved the way for what would be his best on track performances. Producing a more than respectable lap in the grid deciding Superpole session Luke was able to overtake several riders in the early stages before a series on sensation overtakes in the final five laps saw him finish eighteenth and nineteenth on Saturday and Sunday, respectively. The highlight for many observers was his passing five riders in the final two laps on Saturday with lap times for those laps as fast as those battling for the top ten.
Leaving the final round of the season Luke is now fully focused on his final few weeks in Europe which will see him working on 2024 and attending the largest European motorcycle expo – EICMA – in Milan in early November.
Luke Power:

"Overall it was a good weekend, one of my best weekends in world supersport to date so I'm really happy with that. Friday's first free practice wasn't too bad considering I had never seen the track before on any bike let alone a 600, and we steadily made steps throughout the weekend. FP2 was a bit difficult but we learned quite a bit from it and that helped us make a big step in qualifying and another big step in race one. There are still some things I need to work on which have been affecting me all year, but I was quite proud of both races, especially my pace in latter part. I have struggled in the opening laps in a lot of the races but in race two the first five laps were strong, and I felt much more comfortable. I am really proud to have ridden for Motozoo ME AIR Kawasaki this season, so I want to say a massive thank you to the team for all the hard work they've put in this year. I want to thank my manager; all my sponsors and supporters and I want to thank all the fans who took the time to talk me during the season. It was a lot of fun being on the Paddock Show again in Portugal, at least this time I wasn't dressed as a watermelon. My mum and girlfriend made it over for the last couple of races which was nice but now its time for me head back to the UK and get ready for my visit to EICMA and to start work on 2024!"