Motozoo Me Air Racing confirms Luke for 2024 and 2025 Supersport World Championship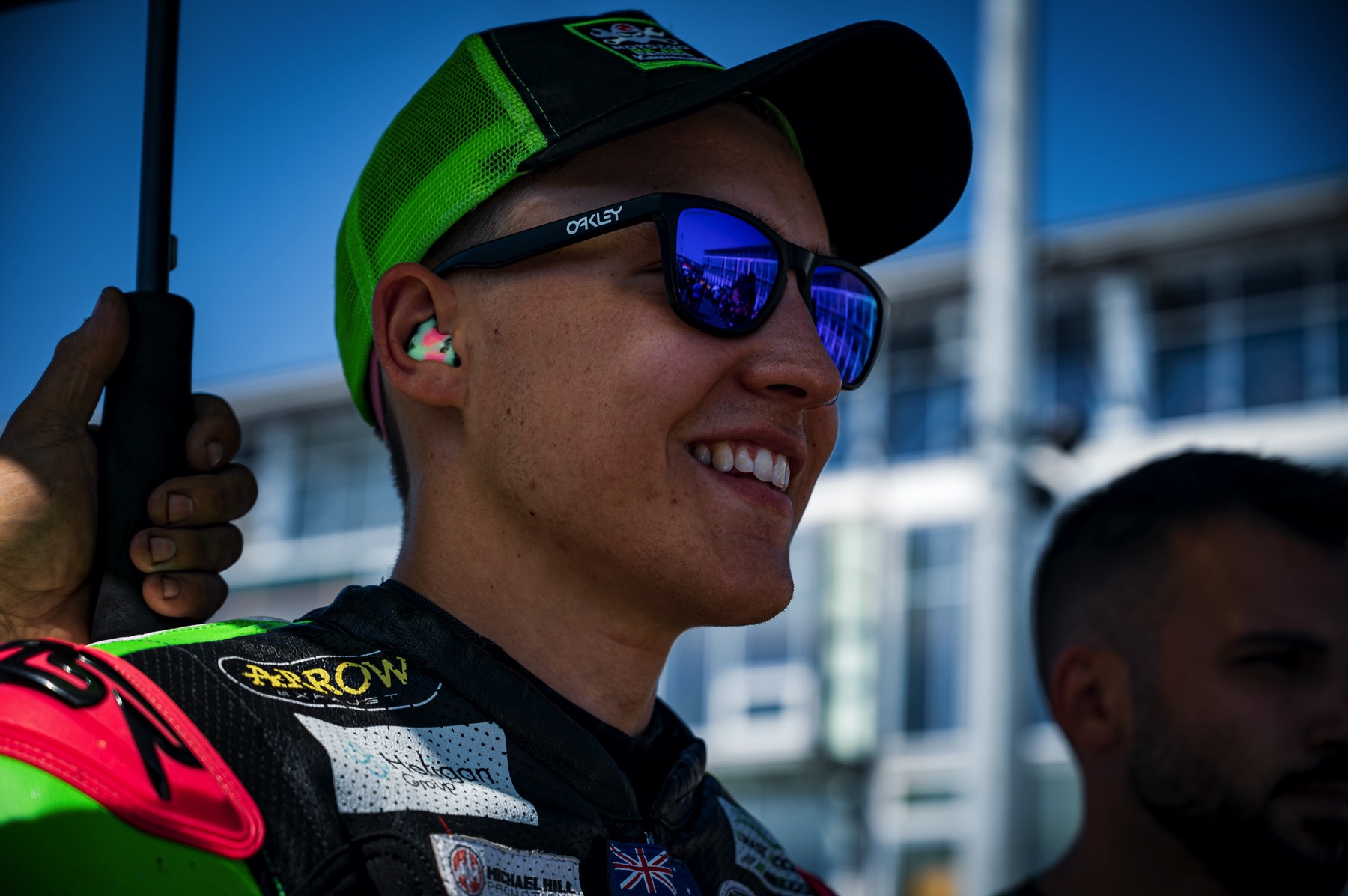 Luke Power will race again for Motozoo Me Air Racing in the Supersport World Championship in the upcoming two-year period of 2024- 2025.
Motozoo Me Air Racing has officially confirmed Luke Power as their rider for the next season. The talented Australian rider, who already showcased his skills in the 2023 season under the guidance of Fabio Uccelli, has signed a two-year agreement with the Meratese team.
Luke, who will turn 19 on November 30th, had an impressive debut season in the World Cup, securing a win in the World Supersport Challenge at Magny Cours and earning his first point at the Imola event. Despite his young age, Luke already boasts an impressive track record, including winning the Australian Moto3 Championship, securing fifth place in the ASBK Supersport 300 in 2020, and achieving sixth place in the ASBK Supersport Championship in 2021. In 2022, he competed in the MotoAmerica Supersport, where he became the youngest non-American rider to claim two podium finishes in his debut year, securing a fifth-place finish in the overall standings.
Fabio Uccelli
Motozoo Me Air Racing Team Manager

"Luke has commited to racing with us for the next two years, which demonstrates his belief in our potential and our new project. It's rare to see such long-lasting collaborations between riders and teams, so three years with us is a remarkable display of trust and esteem. We recognized Luke's tremendous potential, and this year he showcased his speed, talent, and determination to improve with every kilometre. Together, we made progress from race to race, overcoming some unfortunate moments. Ultimately, Luke reached a level where he regularly ranked in the Top-20. He achieved significant milestones, entering the Top-15, earning his first points in the middle of the season, as well as securing a victory in the World Supersport Challenge in France. These achievements highlight his immense potential as a rider. In the upcoming year, we will provide Luke with a new bike that will suit his characteristics exceptionally well. I anticipate a fantastic season ahead for him!"
Luke Power #68

"I am thrilled to announce that I have renewed my contract with Motozoo Me Air Racing for another two years. I'm very excited about this decision as we had an incredible season together, and I am delighted to continue our partnership for the foreseeable future. Despite facing challenges during my debut in the World Championship this year, we managed to make significant progress and ended the season with impressive performances. Motozoo feels like a family to me, and reaching an agreement for the future was easy. I am particularly thrilled about our new bike, the MV Agusta, an iconic brand renowned in the world of two wheels. This exceptional bike has shown remarkable competitiveness in the Supersport World Championship, and having witnessed its potential this year, I can't wait to begin testing and familiarizing myself with it. I am grateful to Motozoo for granting me this opportunity, and I'm eager to start this new adventure with our remarkable new bike!"